First of all I just wanted to tell you all thank you for all of your love and support to me and my sister. Our booth at the Battlecreek Boutique did pretty good. Especially considering it was our first time and this boutique is kind of a slow one. So thank you! We hope to do it again some time.
Okay now on to the good stuff. Miss Madelyn as been a busy little girl. First she learns how to push herself up with her hands....
Then she learns how to get up on her knees...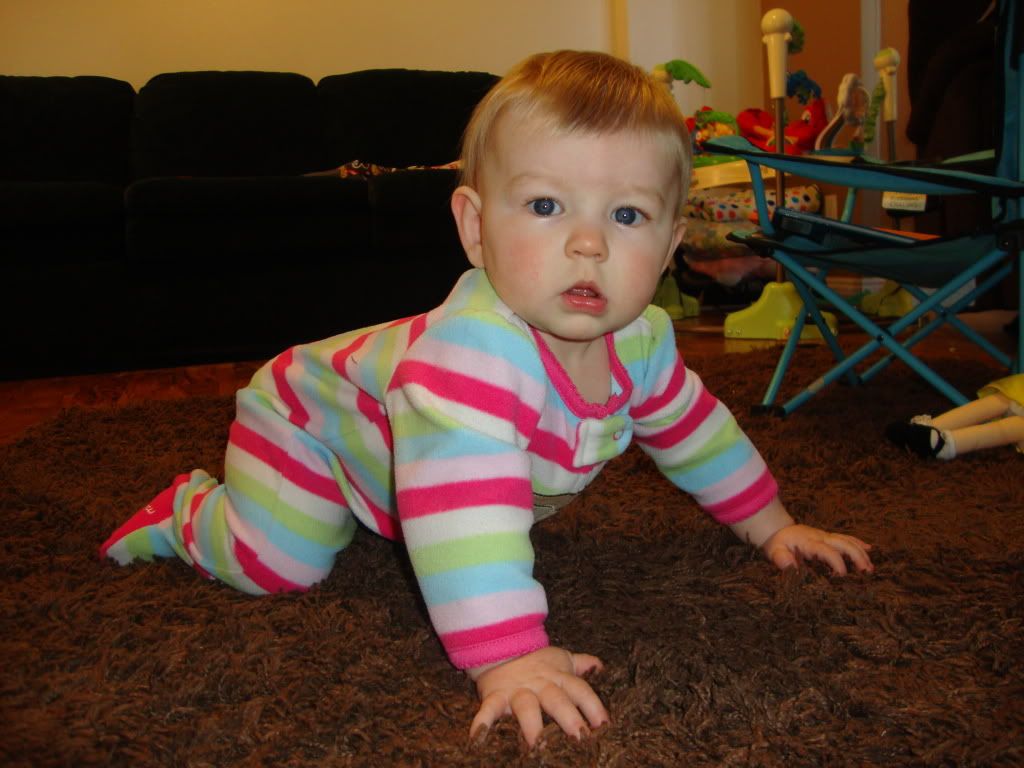 Then she figures out how to scoot on her belly but she only knows how to go in reverse.
And now she knows how do to this...
This is actually video of her very first time crawling. She's a pro now and all over the place. Just yesterday I realized how much she moves and how quickly. It seemed like all day I was closing doors and picking stuff up so she wouldn't put it in her mouth.