Sunday, November 29, 2009
We started our Halloween fun with our ward's trunk-or-treat. This year Ethan dressed up as Winnie the Pooh and he would sing "Winnie the Pooh, Winnie the Pooh" all while he was dressed up.
Next we headed to my Grandma's to meet up with my Brother and his girls.
Look at my goofy brother! He's wearing a pimp costume!
Next we went to Ray's where Amy had a fun Halloween party planned for all of the kids. She had doughnut eating contest...
Ghost bowling with a pumpkin and a fun game where the kids put their hands in a black box to feel gross things like brains, eyeballs, and ears. Amy went all out for the kids!
All the kids in their costumes...
Posted by

Shantell
at 4:52 PM
3 comments:

Tuesday, November 17, 2009
I get to be with this man...
Who I love with all of my heart. Happy 4 year anniversary Babe! I love you!
Posted by

Shantell
at 12:18 PM
5 comments:

Wednesday, November 11, 2009
With us going to Disneyland in just a few short weeks and Mickey Mouse Clubhouse being one of the few shows Ethan will watch I thought a Mickey Mouse themed birthday party was the perfect idea.
Let me set the stage for you. We have a pretty small house so in order for both sides of the family to attend Ethan's party we had it at Jared's work in the gym. I sent out these adorable invitations...
And here is the table...
My wonderful and thoughtful friend Brittney gave Ethan this adorable Mickey Mouse that I used as the center piece.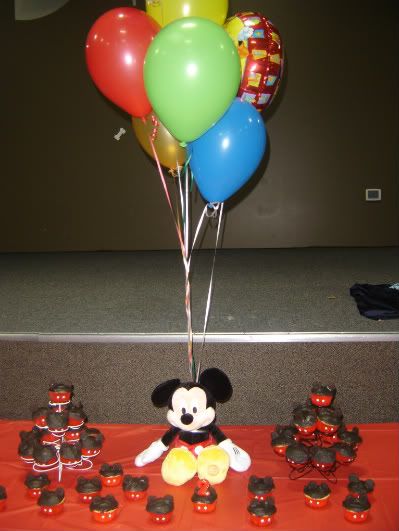 I made Mickey Mouse cupcakes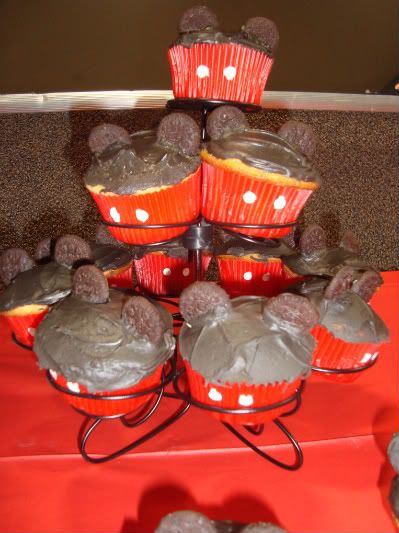 I had ears for the kids to wear
And treat bags to take home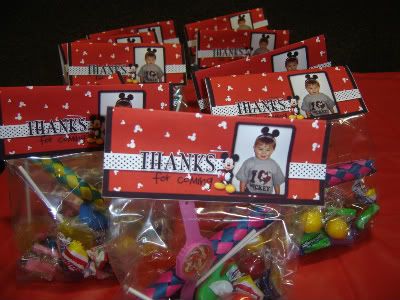 We played a bean bag toss game that Jared and I made and Jenny made the cute bean bags...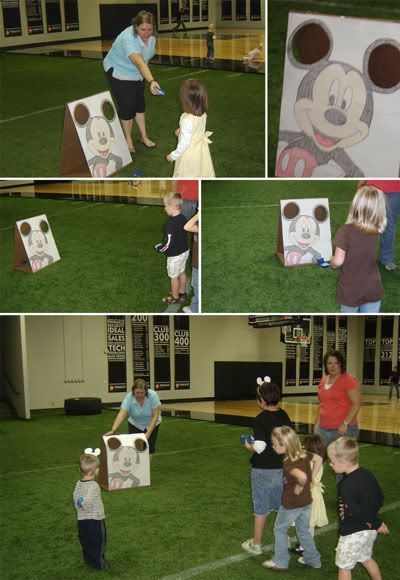 Then we played duck, duck, goose only the kids said Mickey, Mickey, Mouse. This game seemed to be a big hit. Even the older kids enjoyed this game.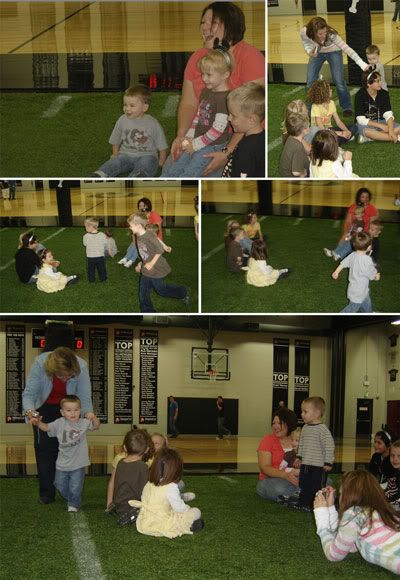 Then we played find Pluto's bones. I didn't get any pictures of this game but in some of my photos you can see white bones taped on the wall. The game was like an Easter egg hunt. They had to find 4 bones and when they found them they brought them to me and I gave them their treat bag.
Next we open presents...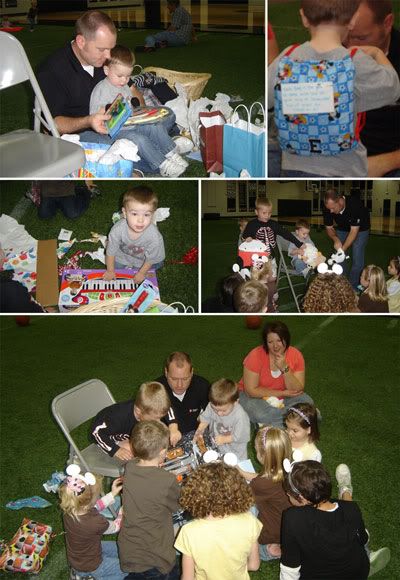 Then we sang happy birthday and had cupcakes & ice cream sandwiches. We had a TV with Mickey Mouse Clubhouse playing for the kids to watch while the ate.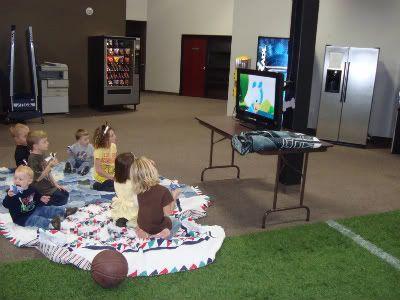 I think the party was a big hit. I worked really hard on it and really enjoyed the out come. Thanks to everyone who came and helped us celebrate Ethan's 2nd Birthday!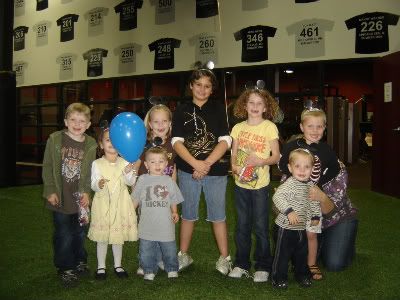 Posted by

Shantell
at 9:34 PM
20 comments: