With Ethan having a super hero birthday party it was very easy for him to choose his Halloween costume, a superhero. So I made him Super E and Madelyn was Super M. After his party our ward had a trunk and treat so we quickly changed the kids into their costumes and headed over to collect lots of candy.
The kids walked around the field to show off their costumes. Madelyn was not interest in walking so we just hung out and watched Ethan.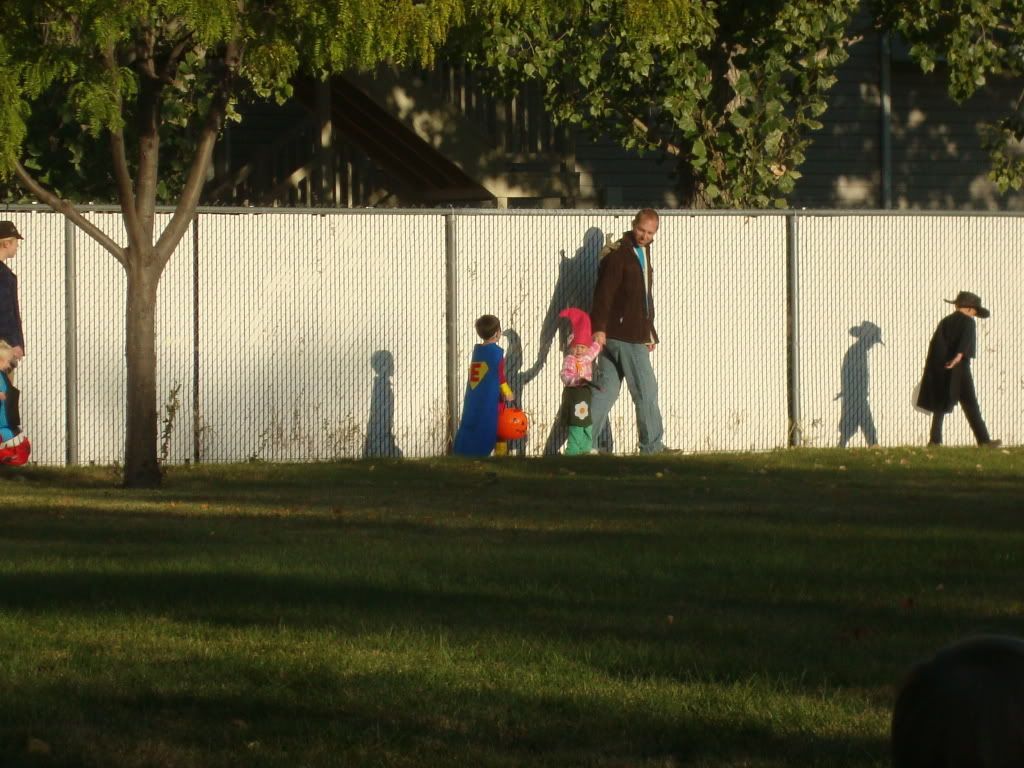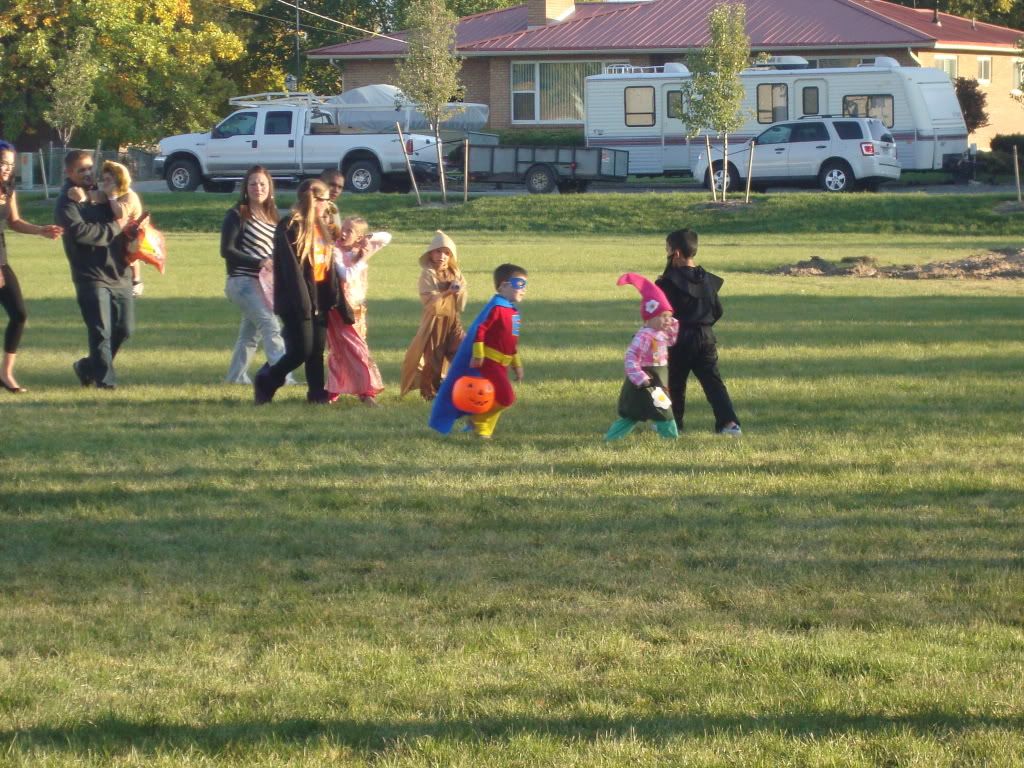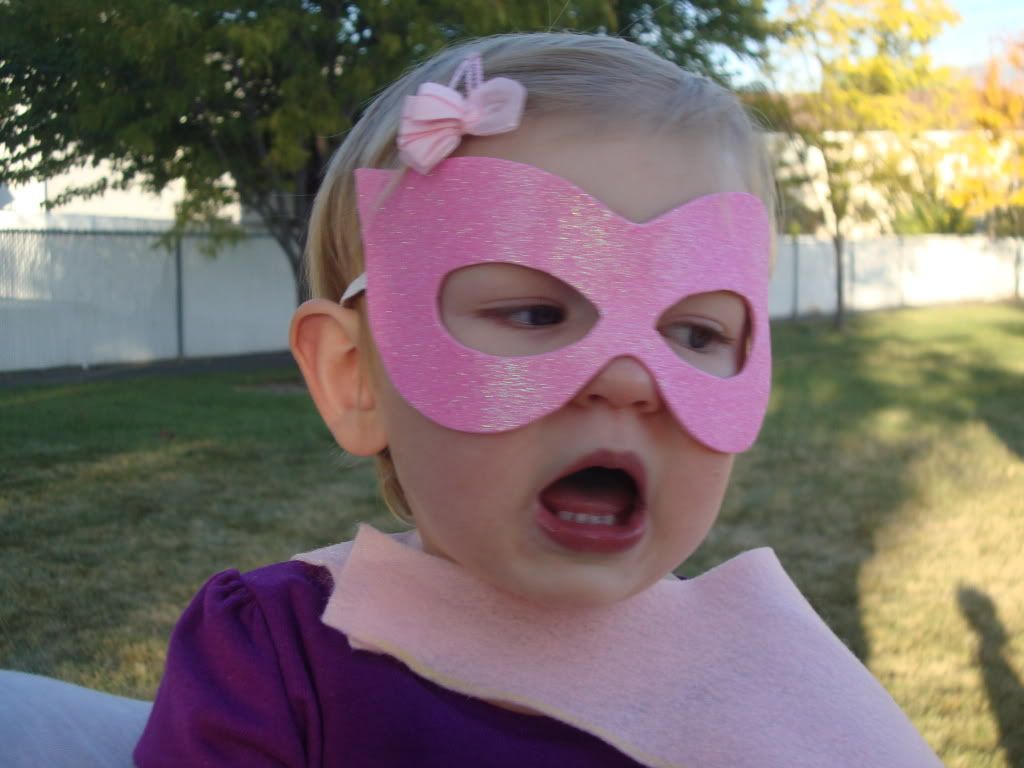 Next the kids and I walked from car to car getting lots of yummy treats while dad stood by our car to hand treats to all the kids.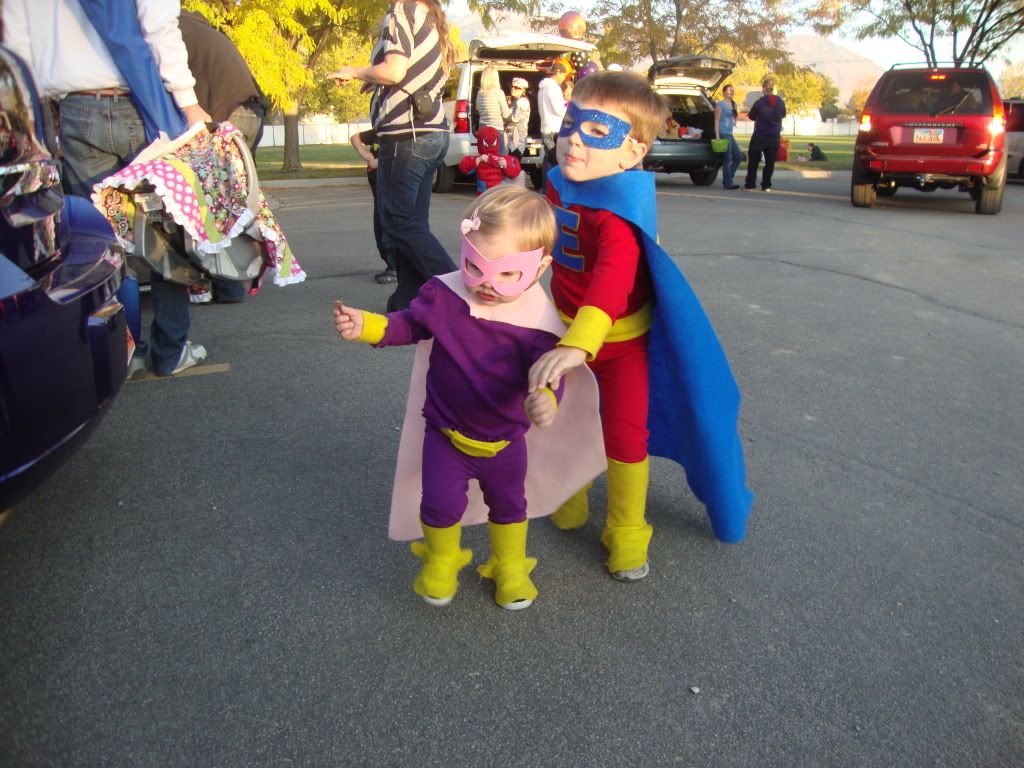 The kids had fun and got lots of compliments on their costumes. Most people asked Ethan who he was and then I had to explain to them that he was himself as a superhero. As you can see I ran out of time and didn't get Madelyn's shirt finished before the trunk and treat. Oh well. This was only the beginning of our Halloween weekend.
The next day we went to Jared's work and walked from desk to desk collecting even more candy and then it was on to on to visit my dad, mom and grandma.
Here the kids are trick or treating at my grandma's house.
My mom and kids. My mom was at my grandma's house to help hand out candy.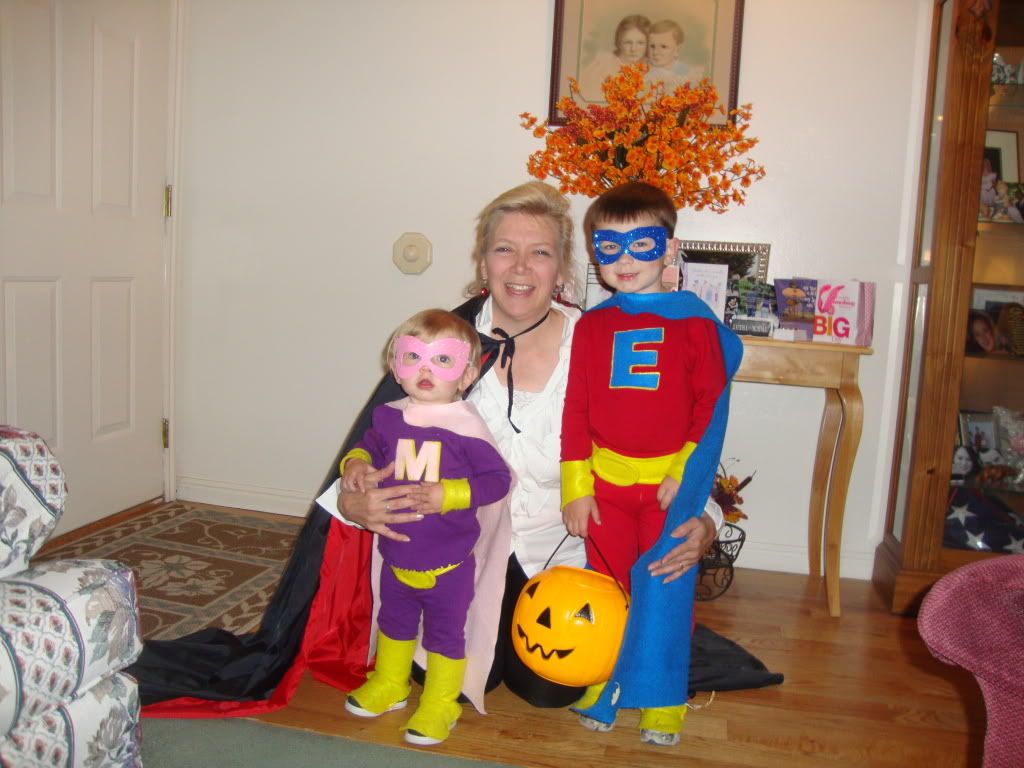 Miss Madelyn jumping on my grandma's bedding give my grandma lots of laughs.
The next day we went to Jared's brother's house for a fun Halloween party. It was a long but fun and crazy Halloween weekend.
My little superheros. I sure love these kids and love making their costumes every year. It's so fun!