This year for Easter we went to my mom's for a yummy dinner and an egg hunt for the kids. At first Madelyn was not sure what to do and gave me a look of confusion. But will a little help she got the hang of it.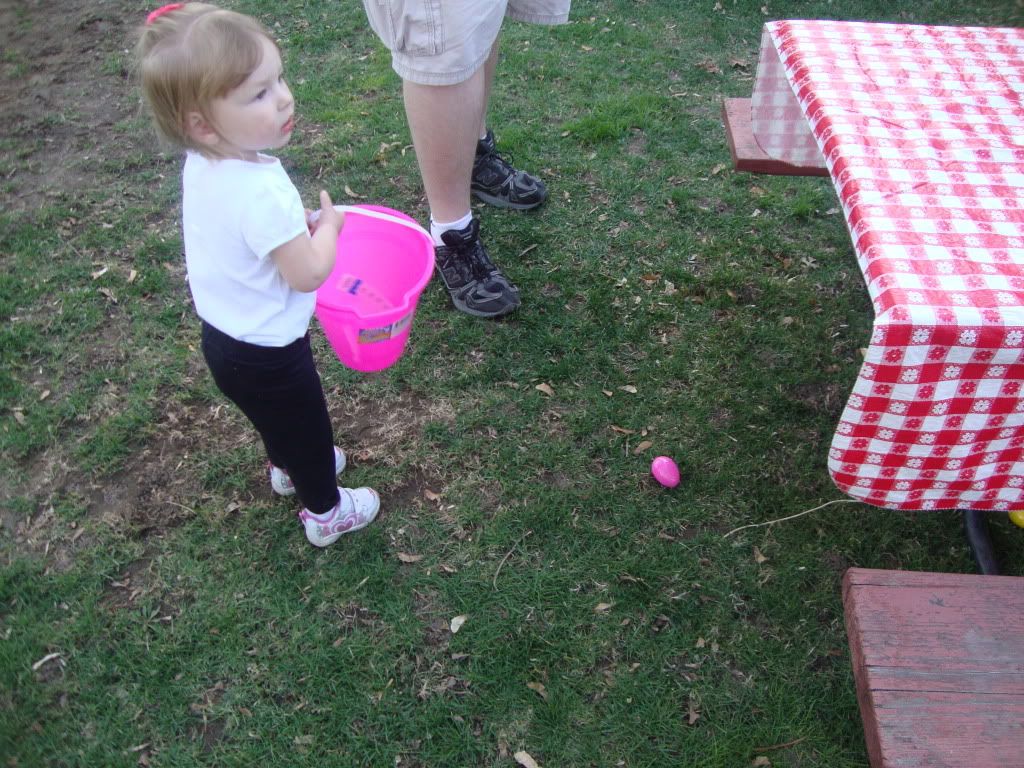 Ethan was pretty excited for the egg hunt and moved faster then I could take a picture. So sadly I only got a few shots of him hunting.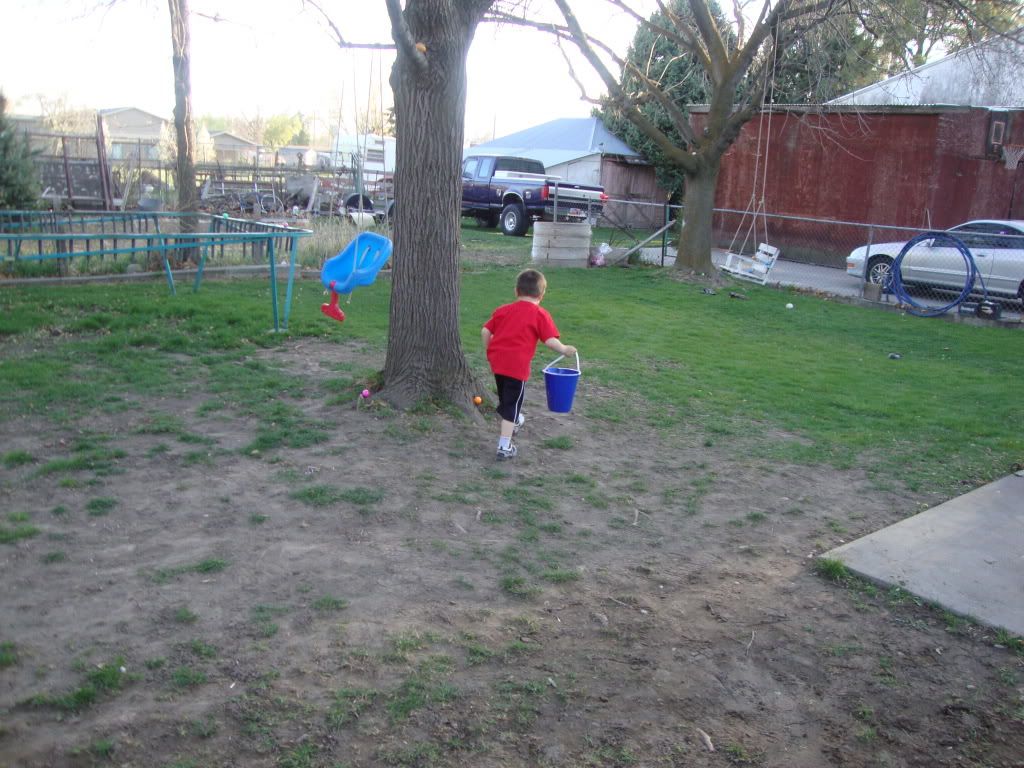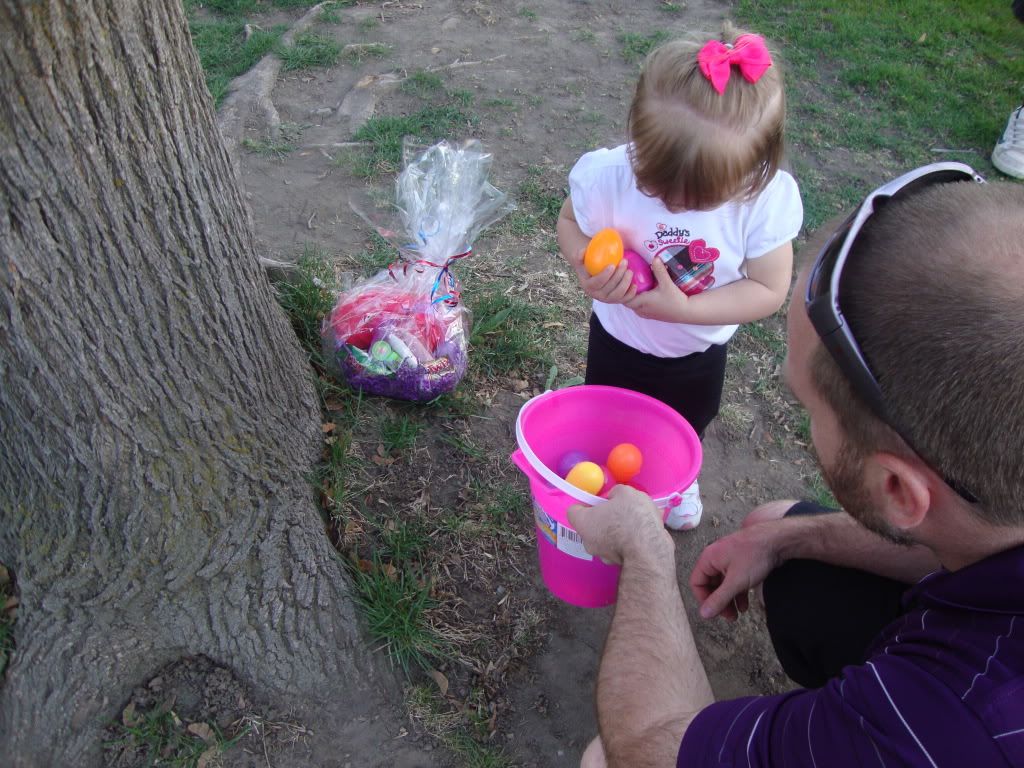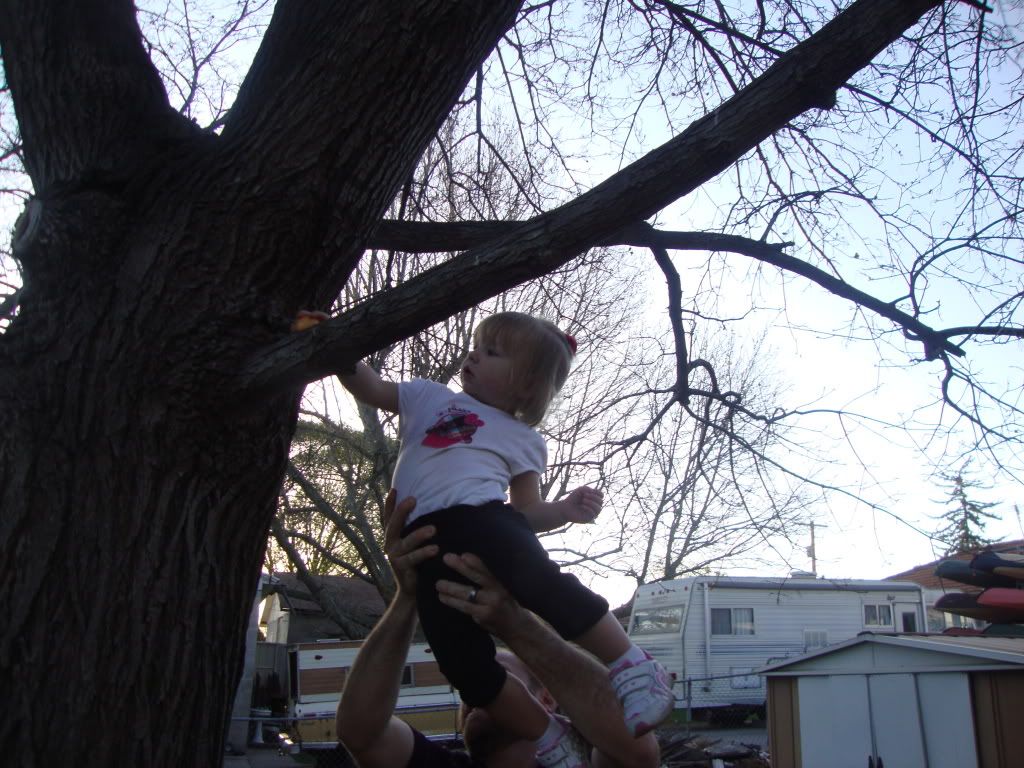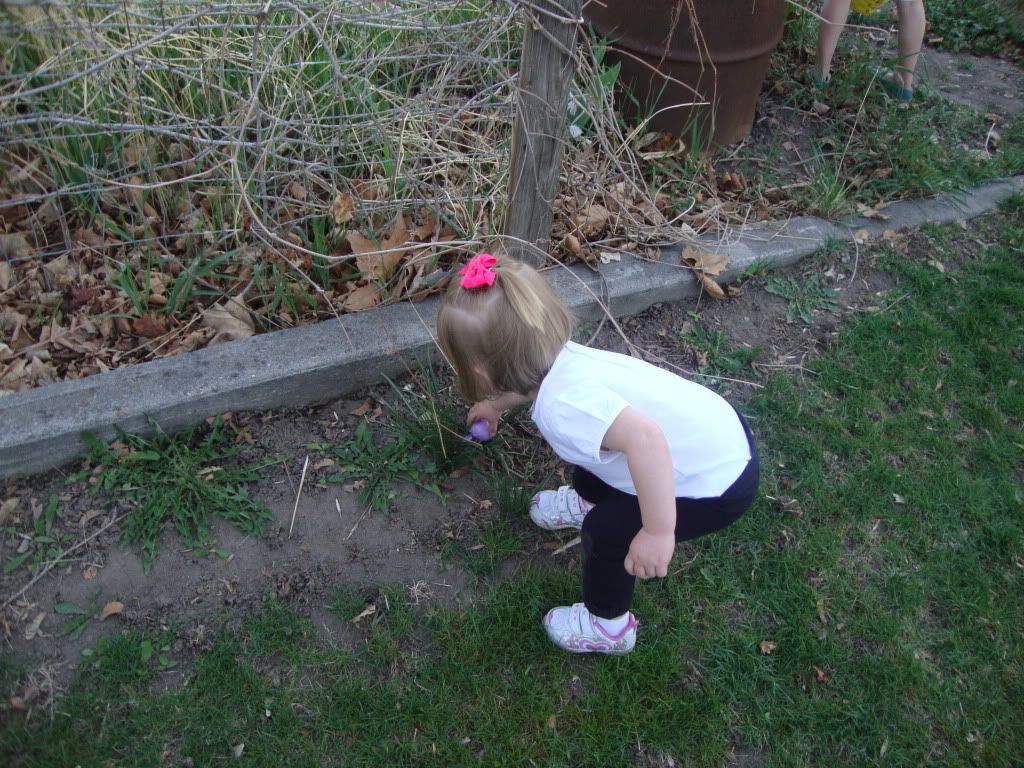 The kids and all of their loot
Cute Aunt Jenny and Madelyn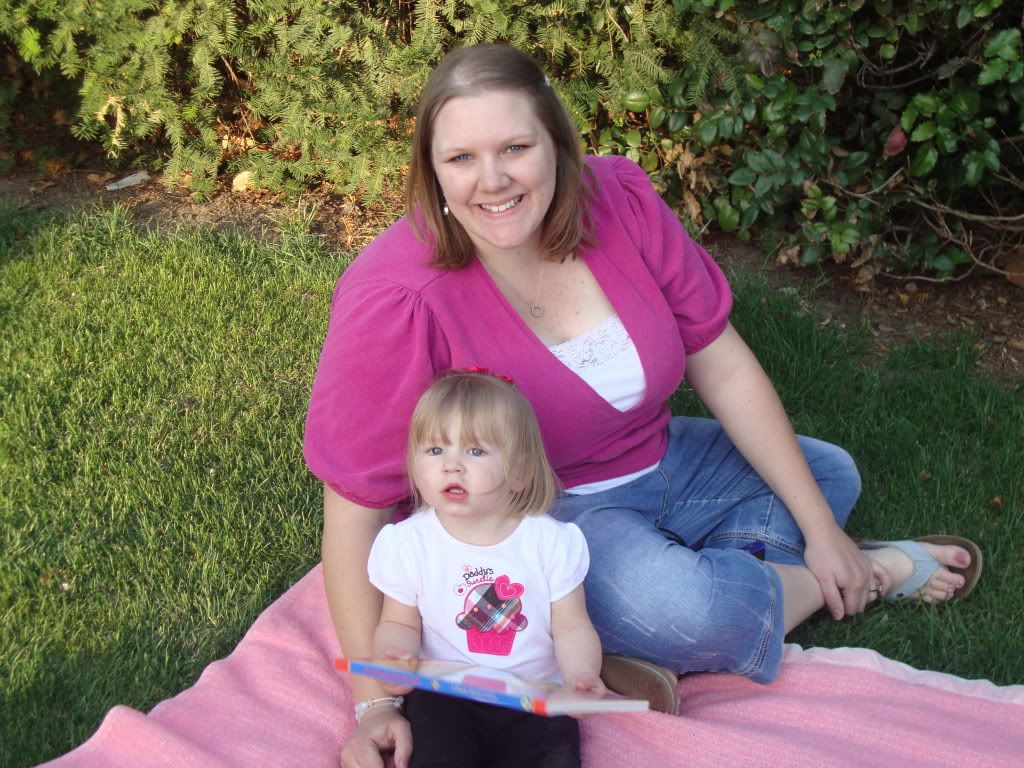 And we can't forget the best part. Opening the eggs and seeing all of the fun stuff inside.