Our Easter weekend started out with Ethan coloring eggs. He was very excited about this and even more excited that he got to color on them with a crayon.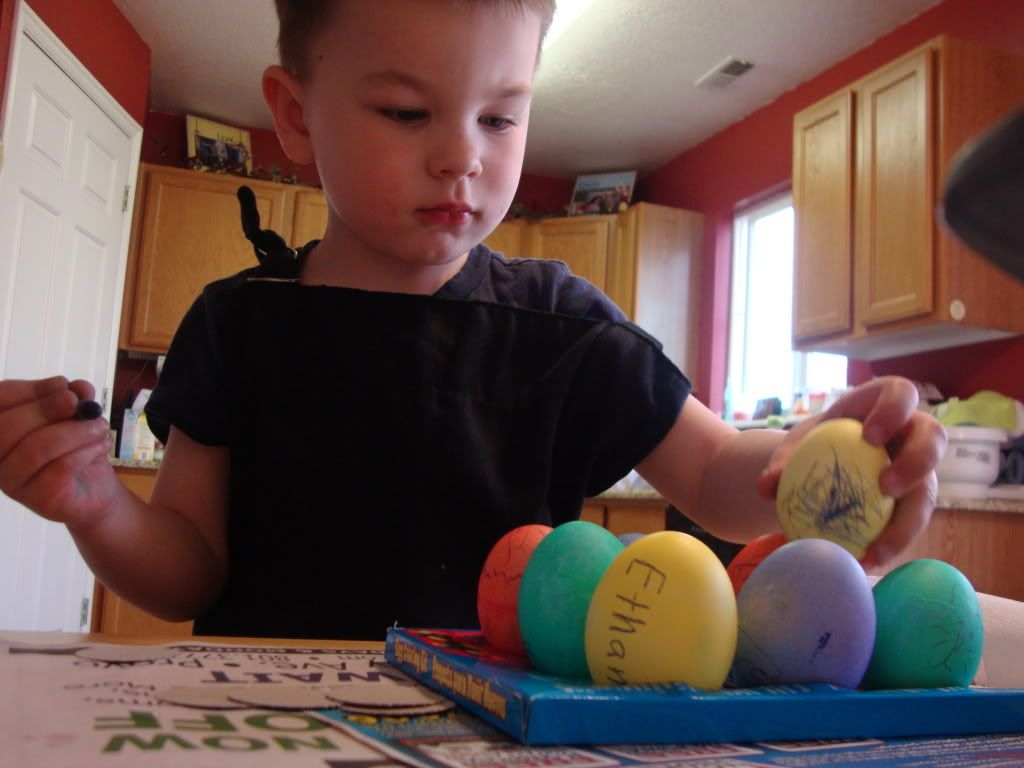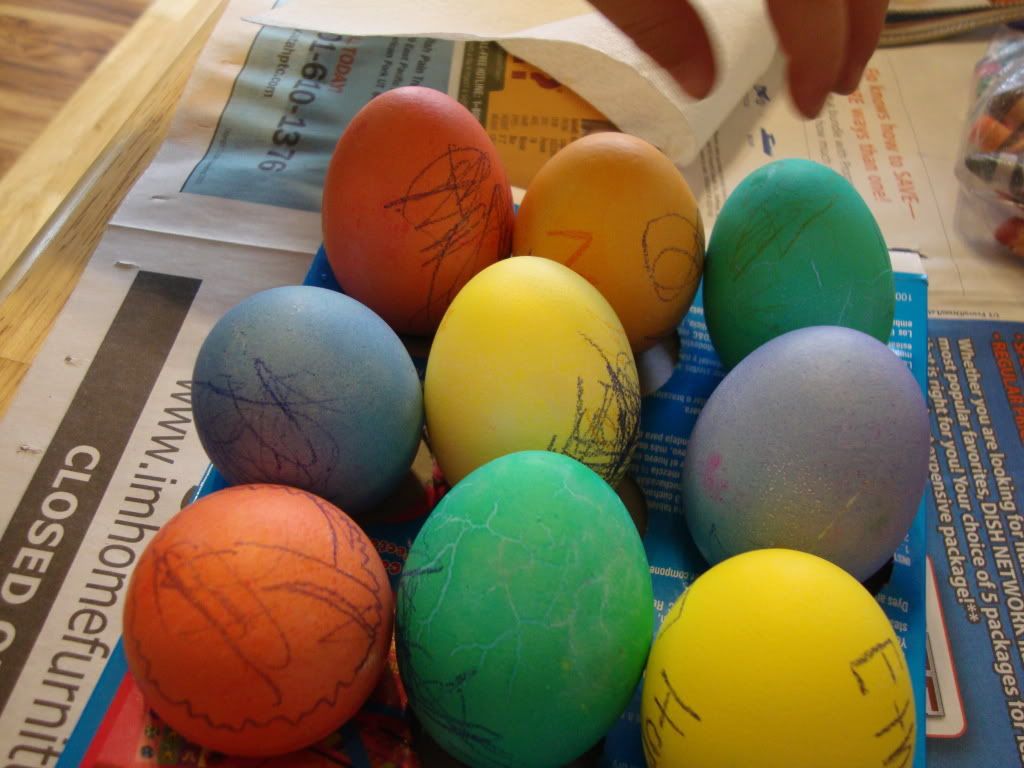 Saturday morning we had the crazy idea to go to the Provo city Easter egg hunt. HUGE mistake. It was so busy that Jared dropped Ethan and I off at the park while he looked for a parking spot. We walked around and found his age group. We had to wait for a little while and when they said go it was over in 30 sec. Jared didn't even get to see it. The kids and their parents in front of Ethan and I got all of the eggs. Parents were scooping up eggs by the arm full and poor Ethan only got TWO eggs. It was a horrible experience.
So Jared decided to take Ethan to Thanksgiving point in hopes that their egg hut was better. NOPE it was about the same. But Ethan was able to do two more hunts there and came away with about 14 eggs. Here he is waiting for the egg hunt to start.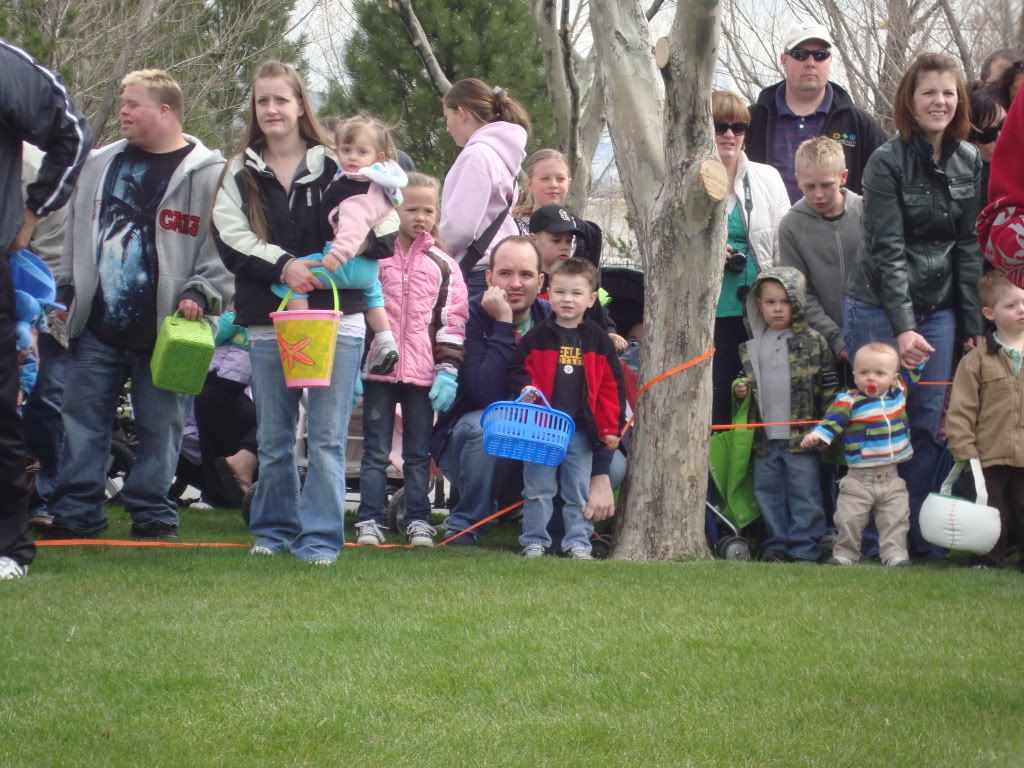 Here you can see how ridiculous this is. Look at how many people there are!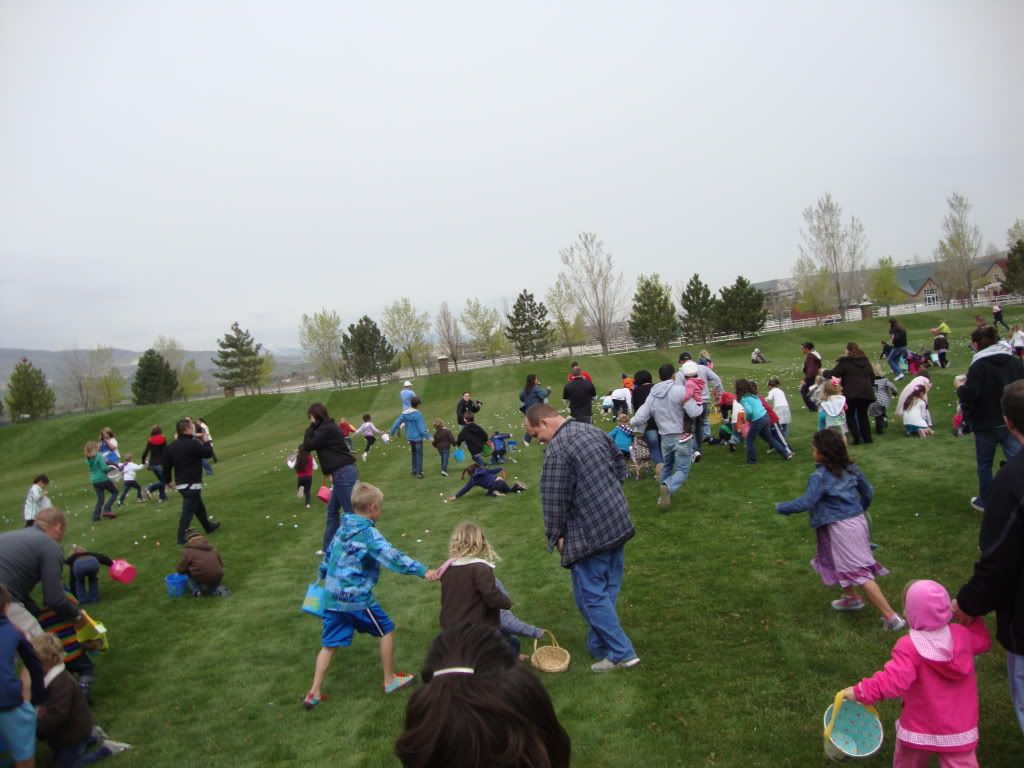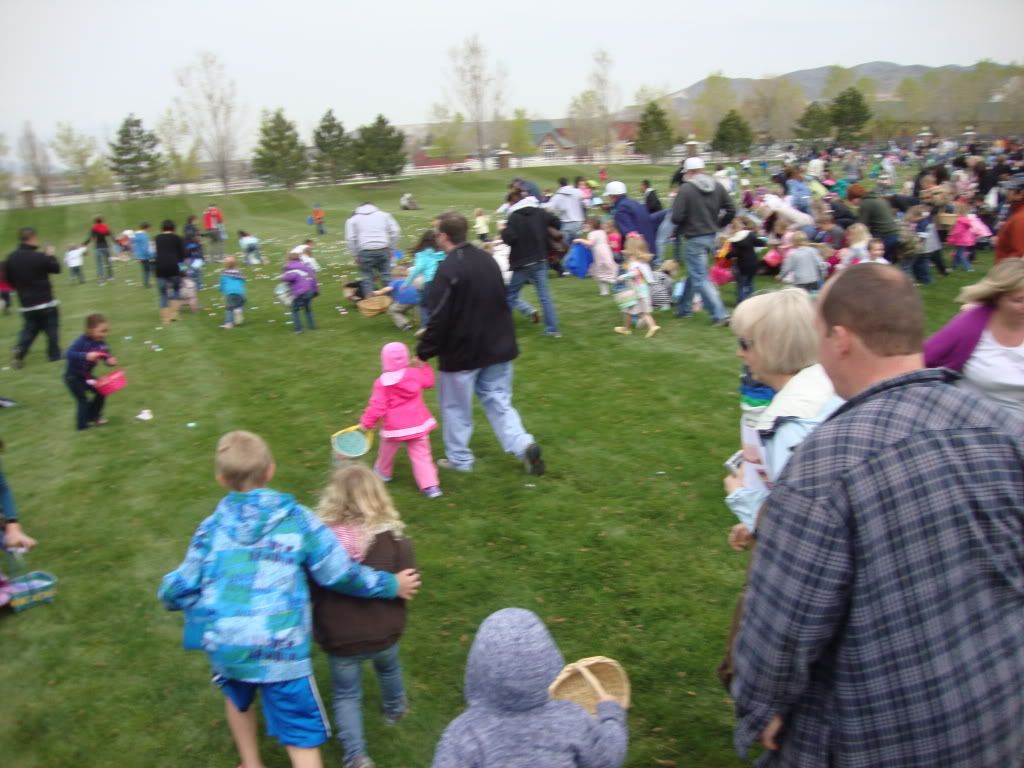 And here's Ethan with his few eggs. Luckily I had an egg hunt planned for Sunday.
Thanksgiving point did have a few other activities going on so Ethan was able to ride the cow train and play on the blow up slide. He came home happy and excited about his eggs so I think it turned out okay but we're never doing a city egg hunt again.